appeals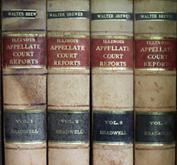 Trial advocacy is the first component of effective litigation services. Haskin, Corrigan, Tabis & Parravano P.C. also represents clients in appellate proceedings in the Illinois Court of Appeals, challenging or defending trial court judgments and administrative rulings.
Success on appeal calls for a different set of skills than those at the trial level. Appellate practice places a premium on careful research and persuasive written presentation.
Our appellate attorneys have the experience and perspective to handle matters before both state and federal appellate tribunals. Appellate advocacy complements our representation in virtually every area of the firm's practice, including:
Business and commercial litigation
Family Law
Land use and zoning
Haskin, Corrigan, Tabis & Parravano P.C. represents businesses, and individuals throughout the Chicagoland area. Our appellate lawyers have represented clients in 37 appeals since 1979. For effective representation on appeals in civil cases, contact our appellate lawyers.
our team is here for you every step of the way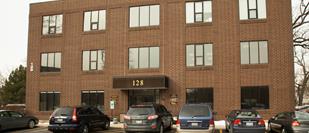 practice areas
Testimonial
" Lyle and Barbara were recommended to me by a friend...H & C actually represented her ex-husband through a divorce!  Lyle handled my divorce, Barbara a restraining order, real estate transactions, as well as updating my will. Not only is their team top notch and professional, you will benefit from their wealth of experience about probable outcomes and receive guidance to protect yourself. I believe this firm to be the best I could have retained and have recommended them to others. Although of course ours is a business relationship, I believe their team cares about me and my family and will fight for me resulting in the best possible outcome. This is an experienced and trustworthy firm you want by your side. ..."